Visit To Jamaica – Dazzling Vacation Adventures in Discovering Hidden Gems of Paradise
---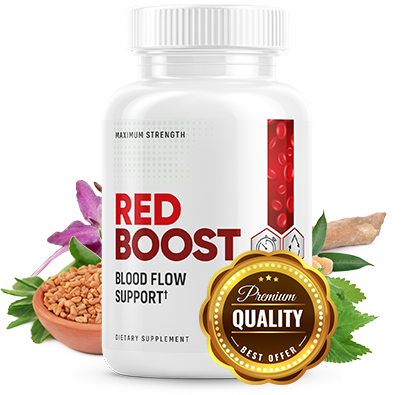 Red Boost for men!
By using a simple, safe blend of powerful nutrients, millions of men are enjoying healthy, hard and longer-lasting time with their partner. Red Boost is a powerful new formula for boosting male sexual health.
It's different to every other solution out there, because it targets the newly discovered root cause of men's failure to perform in bed: now proven to be oxidative stress around the smooth muscle.
Thanks to the rare, powerful nutrients in Red Boost, you can boost your performance by optimizing your smooth muscle function, helping you and your partner enjoy the fruits of the impressive new hardness and stamina of your younger years once more. Click here for more

---
What will you get in this article?
In this presentation, we will capture 9 revealing facts/events about Jamaica:
1. Legacy and Legendary Great Houses in Our Heritage

2. Origin of Jerk & 22 Hot Jerk Trail Across Jamaica

3. Folly Portland Jerk Festival & Other Hidden Gems of Portland

4. With Nature, Swimming With Dolphins & Feeding Sharks

5 Blue Mountain Adventure Trail & Bike Tour

6. Travel Jamaica To South Coast Calabash Literary Festival

7. Negril's Kool Running WP, Rick's Cliff & Breathtaking Sunset

8. Reggae Music, Reggae Marathon & Reggae Sumfest

9. Boys & Girls Champs is Where Legends are Born
Unforgettable Visit to Beautiful Jamaica Island! Vacation tours like no where else on earth – Provides range of attractions and cultural diversity like we do!
There is no place on earth with the most fascinating entertainment like Jamaica. Complete with hidden gems vacations tourist attractions like:
Legendary Great Houses

Jamaica's 22 Hottest Jerk Trail

Port Antonio Jerk Festival

Summerset Falls – Waterfalls Massages & Hidden Falls

Swim in Reach Falls Crystal Clear Refreshing Water

Swimming with Dolphins & Snorkeling With Sharks

Dolphin and Shark Extravagant Show

Badass Blue Mountain Adventure Trail

Untapped Blue Mountain Bicycle Tour

Travel Jamaica South Coast Calabash Festival

Tour Little-Known Black River Safari

Experien

ce Lover's Leap 1700-ft Cliff

Underused YS Falls River Tubing & Zip Lining

Negril Kool Running Water Park & Rick's Cafe

Unadulterated Reggae Music, Reggae Marathon, Reggae Sumfest

Authentic Worship Of The Creator God
Your visit to Jamaica will reveal that first and foremost, we are God-fearing people, and we are a land of one of a kind experience, engaging activities, breathtaking landscape and a heartwarming, welcoming people.

Planetware.com highlights some of the unique tourist attractions. Because of the diverse Jamaica attraction packages, we have holiday vacation travellers coming back year after year for more.
Your visit to Jamaica will take far beyond the brochures offerings of sun, sea and sand.
Your visit to Jamaica vacation adventure starts with the wonders of our highest point, the romantic sentiments, to the highways and byways of coastal towns and rural villages.
The awesome inspiration and lasting impression on the lives of visitors from all walks of life, are living testimony of what we offer. My friend Wellesley identifies some of the Best Hidden Attractions.
Your Visit to Jamaica is about to reveal to you not only why we are unique, but also why we are heads and shoulders above all others as the place of choice for experienced holiday vacation travellers.

You don't believe us? then come ride on a journey as we reveal to you hidden gems of Jamaica.
Memorable Rock Climbing in Ocho Rios Iconic Dunn's River Falls

Riveting Bobsleding 45mph Through Mystic Mountain Forest

Tantalizing Swim With Dolphins and Snorkel With Sharks

Unstoppable Party All Night At Montego Bay Hit Strip

Unleash In Negril's 7Miles Beach – 40ft Diving Cliff – Exquisite Sunset

Jamaica Jerk Trail With 22 Great Mouth-Watering Jerk Centers

Legendary Great Houses With Horrifying and Dramatic History

#1 A Brief History of Jamaica and Jamaicans

[Bonus]

Your Visit To Jamaica
Here's Jamaica before 1494 was ruled by nature and inhabited with a gentle group of American Indian people called "Tainos".

Almost everything change with the arrival of the Europeans.
On May 4, 1494, Christopher Columbus landed at Discovery Bay in St Ann Jamaica and took charge of the island with its peace loving people.
Map of Jamaica
The only things that remain the same are, the beautiful breathtaking landscape. In his log, Columbus described Jamaica as:
"the fairest island that eyes have behold... mountain and the land seem to touch the sky, full of valleys and fields and plains".
The other unchanged factor is the deceptively small island. Jamaica is the largest English speaking island in the Caribbean and is large enough to measure 4,411 square feet. (10,911 km2).
The Blue Mountain is the highest point elevating to 7,402 feet (2,256M).
This mountainous range dominate the eastern third of the island, bordering the eastern parishes of Portland, St. Thomas, St. Mary and St. Andrew.
She has 14 parishes which are divided into three Counties called Cornwall, Middlesex and Surrey. She has a population of approximately 2.8 million as recorded in 2015.
This little island is widely accepted as the most popular and exotic tourist destination in the Caribbean.
Jamaicans today derive from many races hence the Motto:
"Out of Many One People".
Unfortunately none of the inhabitants today came from the Tainos, because they all died from forced labour and infections carried here by the Europeans for which they had no resistance.
Columbus and his crew were Spaniards who were on a quest for gold. When they realize there was no gold, they brought sugar cane and slaves from Africa to cultivate the land.
The Spaniards ran things for 191 years, until the English captured Jamaica in 1655.
The English turned the island into one mega sugar plantation, resulting in some wealthy plantation owners.
In England, a common saying was: "as rich as a West Indian planter".
They had to bring their own slaves from Africa, because those under the Spaniards ran to the hills and became the Maroons.
Many English slaves also ran away and join them. They became a formidable force fighting the English who wanted to re-enslave them.
The English could not defeat the Maroons in their mountainous fortresses, so they had to grant the Maroons self-government and sign peace treaties where they peacefully live on the mountain lands they occupy.
Slavery was abolish in 1838, which was followed by economic chaos resulting in the 1865 Morant Bay Rebellion.
The years that followed emancipation, helped to shape the Jamaica that we know today. Indentured workers from India and China replaced the slaves on the plantations.
Soon after Jewish settlers came, follow by migrants traders from the Middle East.
As a result, today we have a mixture of people making one nation – "Out Of Many (people) One Nation".
Jamaicans all over continues to prosper and inspire the world with men and women of the highest distinctions.
Persons like civil rights activist Marcus Garvey, actors like, Grace Jones, Sheryl Lee Ralph, Jimmy Cliff, singers like Harry Belafonte, Bob Marley, athletes like Usain Bolt, Shelly-Ann Fraser-Pryce, basketball like Patrick Ewing, boxers like Michael McCallum and Lennox Lewis to name a few.
In the 1930s the Jamaican political landscape took shape with the formation of the two major political parties.
Your Visit To Jamaica will experience the best of the island, and reveals the government system is a constitutional monarchy with a democratically elected parliament based on the Westminster model.
The Queen of England is still the head of state, who is represented by the Governor General (GG), who is appointed by Her Majesty The Queen on the advice of the Prime Minister.
The government is led by an elected Prime Minister.
Jamaica House of Parliament
This lead to Jamaica gaining independence from Britain on August 6, 1962, when at mid knight the British Union Jack was lowered for the last time, and the Black Green and Gold Jamaican flag was raised for the first time.
For the next 30 years of independence, Jamaica was mainly depending on the exportation of bauxite as the main source of economic stability.
Tourism is now the island's #1 foreign exchange earner.

Outameni  – Near Falmouth Trelawny
Your visit to Jamaica include The Awesome Outameni Experience, a place you need to put on your bucket list of your Travel Jamaica Packages Attractions.
If you want to get a first hand experience of the culture and history of Jamaica, then Outameni is a must.
The well organized interactive experience will carry you through a brief but accurate history of Jamaica, from the Tainos Indian origins through the sugar plantation era to modern day Jamaica.
The word Outameni is derived from the Tainos, meaning "Come Together", which is similar to the Jamaican national motto "Out of many one people".
#3 Legacy and Legendary Great Houses In Jamaica
As a direct legacy from the heyday of sugar production, when sugar was king in Jamaica, Great Houses developed all over the island.&…………
These Great Houses were the seat of authority on the sugar plantations.
They served as homes for the planters, or attorneys who acted on behalf of the owners living in England.
The size of the houses were determined by the size and profitability of the property and the wealth of the owners.
History records over 30 Great Houses across the island.
Your visit to Jamaica

!
will highlight three that will certainly make your holiday vacation on 'your visit to Jamaica' an unforgettable experience.
These three are Greenwood Great House, The Bellefield Great House, and The Rose Hall Great House, all in the parish of St James.
The Greenwood Great House is a historical museum and national monument with the largest and rarest collection of musical instruments and books in the island.
Greenwood Great House in St James
On your visit to Beautiful Jamaica Island, you will learn about the Barrett family and life on a sugar plantation during slavery as you tour the grounds and observe the collection.
You will see books in their library collection of up to 300 books, some dated as early as 1697.
In your visit to Jamaica, visit Greenwood Great House on your next Jamaica vacation visit, it is a two-hour private tour in Montego Bay.
You will understand more about the history of Jamaica during the reign of British planters.
Your visit to the Bellefield Great House will capture the essence of Jamaica's plantation-rich history:
This exquisite beauty and time travel experience of Jamaica's past life is located on the privately owned Barnett Estate.
You will be transported back in time and explore the 300-year old Great House and enjoy the breathtaking view of the 3,000 acre estate.
And to bring your tour to a fitting climax, you will be treated with a sample of freshly-pressed cane juice, age-old rums, hot and spicy jerk chicken with coconut water.
The Rose Hall Great House is the third Great House. Your Visit To Jamaica! explore and the most infamous of them all. It has the richest, fascinating and literally magical history of the plantation era.
Rose Hall Great House in Montego Bay St James
You will get a guided tour as you are told the story of the White Witch of Rose Hall, Annie Palmer, which includes a heart rending tale of her brutality to her slaves as well as her cruel love affairs of three murdered husbands, are like a mystery movie with suspense and intrigue.
Arrange your visit to Jamaica and plan an unforgettable wedding at The Rose Hall Great House.
#4 Jerk Chicken Jerk Pork Jerk…….
Scotchies Montego Bay, reminds me of the Scotch bonnet pepper. At Scotchies, they have two other locations in Ocho Rios and Kingston, but Montego Bay is the original and still the favorite of many.
This Scotchies Jerk food is cooked in the traditional-style, on open-air Bar-B-Qs over pimento wood.
Scotchies Jerk Centre
On your visit to Jamaica, order your spicy jerk chicken and pork Scotchies, their specialties, but a milder jerk fish is also available, along with a wide range of side orders such as roast breadfruit, roast yam, festival, rice and peas, potatoes and corn.
Scotchies can be describes as one of the hidden gems of Jamaica!

#5

Folly Portland Jerk Festival and Other Hidden Gems of Portland
You have just mentally tasted 22 delicious jerk joints across the island. However, you have to understand that jerking as we know it today, started in Portland, and that is why the Portland Jerk Festival has to stand alone.
It is the biggest of jerk festivals in Jamaica. The festival was held in Boston in the first couple of years, but it has outgrown that location, for a bigger and better venue at Folly Great House.
The Portland Jerk Festival is an annual event held on the first Sunday of July every year. Jamaicascene.com knows something about it and gives highlight.
There could be no better place to stage this event than Port Antonio Portland. This is indeed the hidden gem of Jamaica. Columbus when he landed in Discovery Bay…..,
wrote: "the fairest island that eyes have beheld….." and what if he had seen Port Antonio Portland?
Errol Flynn the Hollywood superstar in the 40s and 50s who made Port Antonio his home said that place was more beautiful than any woman he had ever known, (and he was a movie star).


Port Antonio is the epitome of nature at its best. It is picture perfect with palm trees and banana growing by the roadside.
There is an abundance endemic of orchids, the home of beautiful butterflies and hummingbirds. It is where the graciousness of nature and beauty kiss each other.
Port Antonio is where tourism actually was born, when it was a thriving banana shipping port.
Port Antonio is a special place with romantic sentiments, filled with unforgettable beauty and charm.
Follow visitJamaica.com and stay in Port Antonio for a few days, ideal for you if you are searching to reconnect with nature.
You can explore the Blue Lagoon, which is surrounded by legends and myths. This is the island's largest spring-fed lagoon, plunging to a depth of more than 180 feet.
Blue Lagoon Port Antonio
In Your Visit to Jamaica, get a mystical experience as you dive or swim in a mixture of ice-cold mountain spring water. This is colliding with the warm tidal currents.
From Blue Lagoon you can drift down the swirling Rio Grande River on a bamboo raft. (Originally used as method to transport banana. Errol Flynn was the first to promote rafting for fun.)
There seems to be something magical about waterfalls, and Port Antonio boast two of the most breathtaking in the island: Summerset Falls which is steeped in history, and Reach Falls.
Summerset Falls is a must in your visit to Jamaica, it sits on a 97-acre property with lush gardens and "Hidden Falls" accessible only by boat. Traverse a winding path through rich tropical landscape —-
Which leads to deep rock pools and natural caves; before seeing the Daniel's River cascading into a 20-foot-deep pool.
This falls is in the cool hills of Mancioneal Portland.

Reach Falls in Portland
Reach Falls is located on Driver's River which flows out of the John Crow Mountains. This flow creates the crystal clear rock pools on its journey to the bottom.
Your Visit to Jamaica at Reach Falls. It became famous as the location of that unforgettable waterfall scene in the movie Cocktail with Tom Cruise.
You cannot forget the iconic Frenchman's Cove to enjoy the unique merging of fresh mineral spring water with the Caribbean sea.
If you are looking for a "wilder" sea experience, then head over to the Winnifred Beach and explore the off shore reef perfect for snorkeling.
You can also head east to Long Bay Beach which is one of the island's longest uninterrupted stretches of white sand coastline. It is a breathtaking experience and perfect for surfers.
What ever you do, you are going the get hungry. You cannot come to Port Antonio without sampling our world-famous jerk pork and jerk chicken in its original home.
Your Visit To Beautiful Jamaica Island
If you are looking for style and elegance, then head over to Mike's Super Club at the Trident Hotel. Or Geejam BushBar for dinner; the food is superb to match the perfect ambience with mento music. The famous Jolly Boys perform there every Friday knight.
You cannot leave Port Antonio without taking something to remind you of your visit. Head on over the Musgrave Market in the heart of the town.
There you can barter for crafts items from woodcarvings to hand-woven straw items.
Shopping in Port Antonio
You should also visit the Gothic hodge-podge architectural style Royal Mall. There you will find a variety of boutiques and shops selling stylish beachwear, Blue Mountain Coffee, famous cigars, premium rum, jewellery, and special made Jamaican handicrafts.
Here are some hotels in Port Antonio you will enjoy staying:
1. Goblin Hill Villa at San San. Website: www.goblinhill.com Contact: email = [email protected] telephone (876) 993-7443/618-1865-6
2. Trident Hotel -in Anchovy Website: www.tridentportantonio.com Tel (876) 633-7000/7100
3. Bay View Eco Resort and Spa – in Anchovy Website www.bayviewvillas-ja.com Tel (876) 993-3118
4. Hotel Mockingbird Hill Website www.hotelmockingbirdhill.com Tel (876) 993-7267
5. Geejam Hotel Website www.geejamhotel.com Tel (876) 993-7000/7246
#6 Close With Nature, Swimming With Dolphins & Feeding Sharks

It is my informed understanding that a lot of holiday vacation visitors to Jamaica have on their Top 10 Bucket List to swim with the Dolphins. Let Bookit.com get you here on your next trip.

These aquatic mammals possess a playful, fun-loving attitude that captivates us and an intelligence that continues to baffle researchers.
You already know about the thrills of Dunn's River Falls; Ocho Rios Dolphin Cove is right next to it. Its main attraction is to swim and interact with the Dolphins, but they offer much more…
There are three Dolphin Cove locations, in Ocho Rios, Half Moon Dolphin Lagoon, and Montego Bay (Negril). They offer dolphins, sharks, camels, stingrays, glass bottom boats, pirates, parrots, and many other things to see and do.
You will have interactive sessions with stingrays, a shark show, a touch tank and an opportunity to pet camels.
Your visit to Beautiful Jamaica Island! You come for the day to make memories of a lifetime says co-owner Marilyn Burrowes.Swimming with the Dolphins is an experience everyone should have before they die she said.

As unique as it is exclusive, Half Moon in Montego Bay is the only resort in the Caribbean to offer swimming with dolphins on site. Opened in April 2003 is one of the most popular activities available at the resort.
Dolphincoveja.com/…/dolphin-cove-ocho-rios
Dolphin Cove Ocho Rios
Your visit to Beautiful Jamaica Island at Dolphin cove, they have a large beachfront property that allows you to watch or interact with the dolphins. Or, some of their many beautiful animals in their two locations in Jamaica for you to chose.
They also showcase the Caribbean's one and only night Dolphin and Shark Extravagant Show in the ocean. There is also a waterslide, bird feeding, swimming with stingrays, and a nature trail.
Weather you come to Jamaica by sea on a cruise ship or stay in one of a hotel or villa. They have the perfect day waiting for you, fun for all ages!
Make contact with Dolphin Cove to swim with Dolphins and interact with other marine life in their natural environment. Website: www.dolphincoveja.com Tel (876) 795-2272.
#7 The

Blue Mountain Adventure Trail & Bike Tour
If your visit to Jamaica is a holiday vacation adventure traveller, then the Blue Mountain Adventure Trail is right up you street. You can find guided tour from Kingston to the the peak.
Great-adventures.com/…ions/jamaica/bluemo

Blue Mountain Peak
Best known internationally as the source of Blue Mountain Coffee. Jamaica Blue Mountain Coffee is considered to be among the best of the gourmet coffee in the world.
On your journey to the Peak, you can capture spectacular scenic views and observe diverse flora and fauna.
To reach the peak you have to climb 7,402 feet. The traditional Blue Mountain trail is a 7 mile hike to the peak with an increase in altitude of 3000 feet. Jamaicans prefer to to hike the 3-4 hours journey at knight so they can reach the peak at the rising of the sun.
The break of dawn is a beautiful sight to behold, and on clear mornings, the glorious views capture both the south coast and the north.
Many species of birds, characteristic of the area, can be seen all the way up the trail. Jamaica's National Bird – the Humming Bird; the Jamaican Tody (Robin Red Breast) the Mountain Witch. You'll also see Ring Tailed Pigeon, Jamaican Parakeet, Red Billed Streamertail, Jamaican Woodpecker, Jamaican Eleania…..
White Eyed Thrush, White Chinned Thrush, Jamaican Vireo, Jamaican Euphonia, Jamaican Owl, Crested Quail Dove, Chestnut Bellied Cuckoo, Orangequit, Jamaican Blackbird. These represent only a portion of the colourful and diverse bird life found in the area. Most of these are endemic species.
Ancient ferns and a variety of mosses and lichens give impression of a primal wilderness.
The Peak Trail passes through old growth forest. It is a very special and unique area which we want to remain as natural as possible.
Best Times to Go: It is safer for you to hike the Blue Mountain during the dryer month of December to April. There are many rivers to cross, and when it rains heavily, rapidly flowing rivers create flooding and landslides.
Best Way To Get There: The Blue Mountain can be reached from many different points, however, the most used route is from Kingston City. From Kingston, most buses leave Papine to the Blue Mountains. Many hotels have a package for the Blue Mountains hike, just ask your concierge.
Best Clothing/Gear: Wear comfortable clothing and track shoes with good grip, a warm jacket and pants. Take in your knapsack rain gear, a hat with brim, suntan lotion, insect repellent, and water bottle.
Some Good Information: From Your Visit To Beautiful Jamaica Island. If your visit to Jamaica is for a Blue Mountain hike, planning is required if you intend to spend more than a day as arrangements must be made in advance.
It is said that on a clear day – you can see Cuba from the Blue Mountain Peak.
If you want an adventurous Blue Mountain trek, you should plan to over night close to the trail head. The hike will get going between 1:00 am and 5:00 am so you can reach the top before the mist obscures the view.
You have 3 places you can overnight, at Whitfield Hall (876) 927-0986, Wildflowers Lodge (876) 929-5394, and Pine Grove ((876) 977-8009.
Their accommodations are different, some are very basic. All three will arrange to pick you up at Mavis Bank near the end of the bus route or at Papine. You may leave your vehicle at the Mavis Bank Police Station for safe keeping.
The Strawberry Hill Hotel and Spa is a nearby mountain-top resort that offers guided tours. Rooms cost US$300-600 per knight. website www.islandoutpost.com Tel. (876)944-8400, 619-7876, Fax 944-8408.
The Jamaica Defense Force also rent some very basic military cottages at Newcastle (876) 944-8230.
The Blue Mountain Bicycle Tours: You also have the Blue Mountain Bicycle Tour. This does not take you to the peak, instead, the bicycle tours offers a downhill riding tour which is a truly delightful bicycle trip. Going down the mountainsides and rolling hills, a grand way to see Jamaica.
These tours are ideal for singles, couples or families who wish to experience and photograph the world's famous Jamaican Blue Mountains. And the island culture and lush, tropical countryside – all while riding in the fresh Jamaican air.
Contact Blue Mountain Bicycle Tours: (876) 974-7075, 974-7492-3.
#8 South Coast Calabash Literary Festival Attractions
We are leaving the narrow hilly and slippery terrain of the Blue Mountain range to the smooth and easy going South Coast. You can explore a jungle river in the wild wetlands.
Experience the Black River Safari as you discover the beauty of the South Coast with a hour and half boat tour by motor launch up Jamaica's largest navigable river and through what is Jamaica's largest wetland area.
In Your Visit To Jamaica, the Crocodiles will peacefully greet you along the journey.
You must see Lover's Leap, with the stunning view from 1,700-foot cliff. Lover's Leap got its name after a pair of slaves who were so in love that rather than being separated chose to leap to their death.
What about YS Falls? Hike to the top and take time to swing into the cascading waters like Tarzan.
You may prefer to find yourself a secret bathing place around Treasure Beach.  Bask in some escoveitched fish at Border. Savoured the spicy peppered shrimp at Middle Quarters, or imbibe your favourite rum at the Appleton Estate.
Those are some of the attractions that holiday vacation travellers on the South Coast will be tempted to encounter.
Calabash Festival: I want to highlight more than any other attractions on the South Coast, a biennial (every two years) event. Real-Jamaica-Vacation.com love this festival.
The Calabash International Literary Festival was founded in 2001 by three Jamaicans. They are the novelist Colin Channer, the poet Kwame Dawes and the producer Justine Henzell.
Their aim was simple—to create a world-class literary festival with roots in Jamaica and branches reaching out into the wider world.
The festival is a three-day event of readings and music with other forms of storytelling folded in the mix. Calabash is earthy, inspirational, daring and diverse.
After 10 successive years Calabash is now staged on a biennial basis on even years. All festival events are free and open to the public.
Passion is the only price of entry. But voluntary contributions are welcomed.
The mission of the Calabash International Literary Festival Trust is to transform the literary arts in the Caribbean. Doing so by being the region's best-managed producer of workshops, seminars and performances.
The last Calabash was held in June 2016, so the next will be June 2018 and other year following. It is held in Treasure Beach and accommodations are for any budget, click here.

Keep in touch with Calabash and don't miss the next staging (876) 965.3000 eMail:[email protected]
#

9. Negril Kool Running Water Park, Rick's Cliff & Breathtaking Sunset

.

Let us jump from the easy going South Coast to the exciting adventurous resort city of Negril. Yes, Negril is undoubtedly the capital of vacation relaxation.

From the pristine water, white sand beaches and most glorious sunset to its exquisite roar and pulsating nightlife.
This resort town deserves a prime position on every holiday vacation traveller top 10 bucket list.
Negril boast the largest natural Dolphin lagoon in the world with so much room to play.
One place in Negril that is fun and excitement for the whole family is the Kool Runnings Waterpark. Therapeutic but not one of the Mineral Spas


There is no where else in Jamaica that offers the family mix of entertainment and excitement like Kool Runnings Water Park.
Your visit to Jamaica here includes ten thrilling water slides, children's interactive play area, leisure river and wave pool.
                                            Once you enter you have unlimited access to the water slides.
The park also has culinary-heritage and adrenaline tours, serves up authentic Jamaican delicacies and has daily entertainment programmes. They do cater for special groups, and even have the option of renting the park.
Rick Cafe is arguably the heart beat of the town of Negril.
This ever buzzing adventurous venue sits on top of the cliffs at Negril West end. The best time to be at Rick's Cafe is watch the setting sun, it's beauty is indescribable. Things-To-Do-In-Jamaica.com know Rick's Cliff well.



The main attraction at Rick's is the jumping off the cliff. But you must take note that you do so at your own risk. You need to be informed about the danger and the precautionary measures to take before you jump.
#10. Reggae Music, Reggae Marathon & Reggae Sumfest
Clement Dodd
Clement "Sir Coxsone" Dodd, famed record producer, was one of the pioneers of Jamaican pop music from Ska to early Dancehall.
He nurtured the careers of nearly every internationally renowned Jamaican artist. He was one of the first to record local talent in his legendary Studio One Recording studio.
Your visit to Jamaica with Bob Marley:- He and reggae music are synonymous. This reggae legend died more than 30 years ago, and still is one of Jamaica's best known global icons.
Bob Marley along with other artists like Jimmy Cliff, Peter Tosh, Third world and Toots and the Maytals have received global recognition for decades. Young artists like Shaggy, Sean Paul, and Beenie Man are creating waves across the Caribbean and the world.
Jamaica is the original home and capital of real down to earth reggae music. Reggae is the rhythm, heart and soul of the people, it what we do and how we do it.
Visitors are attracted to Jamaica for various reasons even Medical Reasons every year.
Take Reggae Marathon for example, an international event. It's included in the world's ten best marathon events, whose mission is to promote a healthy lifestyle through running.
Reggae Marathon & Half Marathon is Jamaica's premier International Marathon Event. Marathoners, sports enthusiasts as well as beginners, converge in Negril. The Jamaica's capital of casual, for a fun event characterized by good vibes and lots of Reggae music.

The pulsating Reggae music on course keeps the athletes in an "irie" spirit, as they burn the mileage.
The Marathon, Half Marathon and 10K start at Long Bay Beach Park situated along Negril's famed 7-mile white sand beach. The course travels along the town of Negril then heads north towards the town of Green Island, and ends where it starts.
The running is on mostly flat surface and is an IAAF certified marathon and half-marathon course..
Your Visit To Beautiful Jamaica Island brings you the Reggae Marathon Event. Uniquely Jamaican with an international appeal. Get involved, get fit and enjoy reggae music.
Reggae Sumfest : Another pulsating reggae music event is Reggae Sumfest.

This is reggae music at its very best. If you're going to visit Jamaica, you may as well do it during its weeklong festival of Reggae Sumfest celebrating Jamaican reggae music with concerts, dances, and parties.
Jamaica's summer music festival Reggae Sumfest has been "Promoting music – the universal force" for the past 20 years.
Reggae Sumfest
Your Visit To Jamaica Brings You The Greatest Reggae Show on Earth.
Your Visit to Beautiful Jamaica Island Reggae Sumfest, the greatest reggae show on Earth. It has earned the reputation of bringing the biggest and best stars to its stage.

Jamaica's Reggae Sumfest is arguably the most preferred, trusted, and premier provider of Travel Jamaica Vacation Packages to patrons of Reggae Music worldwide.
Reggae Sumfest is an annual showcase that takes place in mid-July in Montego Bay, the island's second largest city and a popular tourist destination.

As chairman of Sumfest Robert Russell says "You cannot find a better event. You can't fine a better show to come and spend a week and Montego Bay is just a part of that magic. It's not just reggae, it's not just Sumfest, it's also Montego Bay and Jamaica as a destination".
Because the event is so popular, Montego Bay resorts are often reserved months in advance. Visit to Jamaica well in advance of the show in order to get a hotel room and flights.
#11. Boys & Girls Champs is Where Legends are Born
Have you ever wondered why Jamaica is such a dominant force in track and field athletics? Well, it all started at the athletics premier event, Boys and Girls Championship.
Actually the identification, selection and shaping start from the Primary and Prep School level.
There is no other track & field athletics event like this in the world, the excitement is almost palpable.
You have to be there to experience it. Track and field fans travelled from the farthest ends of Jamaica (and even other countries) to get a chance to witness the greatest sports championship of the year.
Sports lovers and newcomers alike fill the stadium, ready to cheer on the athletes.
Boys & Girls Championship or "Champs" – as it is more commonly known – is more than just a yearly athletic championship, it's a way of life.
Your Guide To Vacation Adventures joins with 1000s of Jamaicans who look forward to the showcasing of our athletic talents each year.
Facebook.com/champsJAMAICA

Boys & Girls' Champs for Schools Winning
All of our greatest track & field athletes first displayed their talents at these championships, and later went on to showcase them on an international level.
Not every star athlete at Champs goes on to compete on the world stage, but they do benefit from scholarships which help to further their education. Champs is like a developmental platform for the youth.
The Inter-Seconday School Sports Association/Grace Kennedy Boys & Girls Championships is an annual showcase that happens just before the Easter holidays.
You track and field die-heart fans, use your visit to Jamaica for Kingston to experience the greatest school's track & field event in the world.

85 Reasons to Visit Jamaica Now

Search Engine Submission – AddMe

Save
Save
Save
Save
Save